Effective home staging is crucial if you're hoping to receive multiple offers or sell for an amount at or above your asking price. Marketing is what gets people to attend an open house or schedule an in-person showing, but it's what happens when a buyer physically sees your home that motivates them to make an offer. There are several easy steps you can take to ensure that your home is primed to impress once people start coming through the door. Summarized below are the steps to take to help your Maui home for sale stand out on the market.
Take Yourself Out of the Picture
As you begin to pack and prepare for the move,
take down personal pictures
or mementos that are on your walls and shelves. It's crucial that you remove these items before you begin showing your home or before you have professional pictures taken. Leaving these items up can cause a buyer to feel like they are intruding in your space. You want them to be able to imagine what the home could look and feel like if it were theirs.
Fully Clean and Sanitize Each Room
Your home must look and feel clean. Declutter by removing items that don't contribute to your home's staging; potential buyers want to see the home's functionality and features. You'll also want to make sure that the home doesn't contain any strange odors. This can lead a buyer to wonder if the home has been adequately taken care of in the past. Eliminate strange smells and pet odors, but don't go overboard. Some people have sensitivities to strong smells, and others may wonder if a strong air freshener is hiding something. Rather than going overboard on candles or air fresheners, open the windows to let fresh air into the home.
Leave Enough Space Between Furniture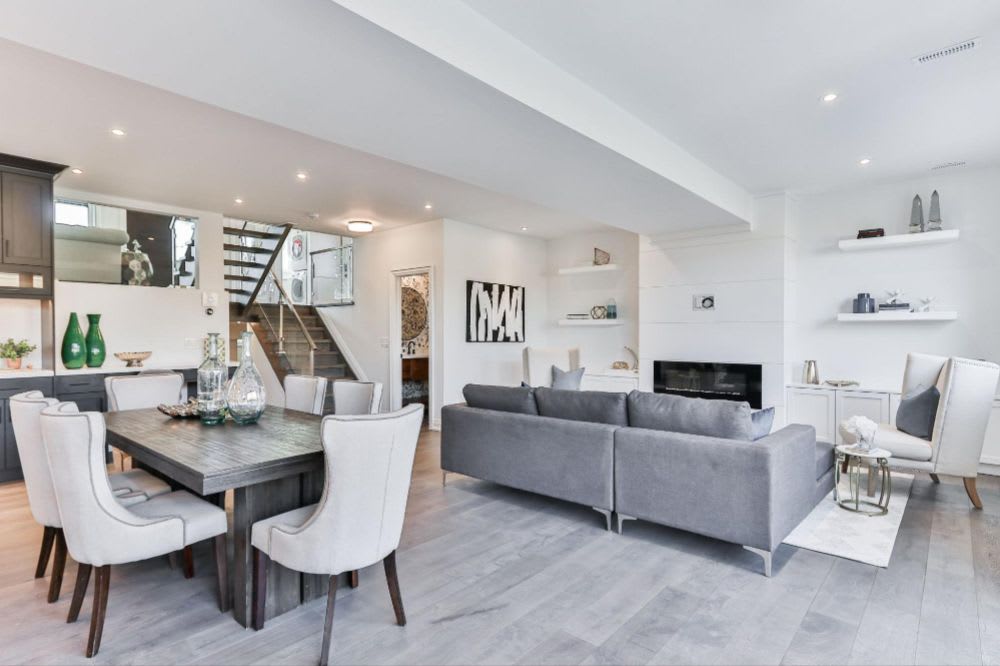 Photo courtesy of Unsplash

Pushing all of the furniture up against the walls doesn't help your home appear larger or more open. It can actually make the spaces feel more cluttered. Interior designers and professional home stagers recommend leaving at least four feet of space between the walls and each piece of furniture. This provides more space for traffic to easily flow through a room. You should also put at least eighteen inches of space between each individual piece of furniture.
Organize Everything and Every Space
You never know what spaces a buyer will explore when they arrive at your home. They may open your kitchen cabinets to see how much storage is available. Or they might be curious about how the hall closets are being used. If these spaces are messy and disorganized, this can be a turn-off for buyers. But if they are properly organized, buyers can see how effectively each space can be used. Further, these areas will appear more spacious if you remove some items. Make sure areas
such as your pantry
are neat and well organized before you show your home.
Focus on Your Curb Appeal
Having a strong curb appeal
is your best opportunity to make a strong first impression. If a buyer arrives at your home and likes what they see from the street, they will be more excited to step inside the home. But if they arrive and are instantly turned off by an overgrown yard or neglected flower beds, you may have already lost the buyer's interest before they see the interior of your home. Take time to make sure the front of your home is dressed to impress. Don't neglect the obvious components like taking proper care of your yard and landscaping. If you want to go the extra mile, repaint your street numbers or choose a new color for your front door.
Set the Dining Table or Bar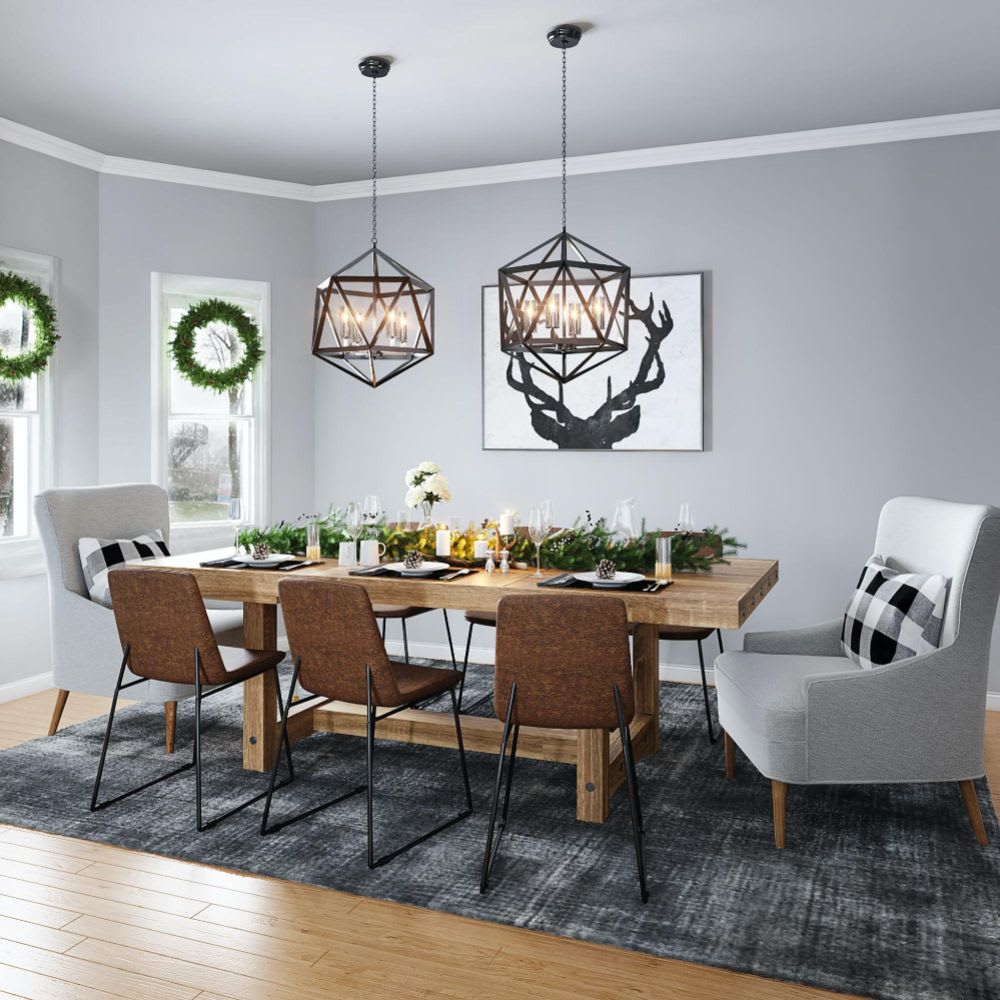 Photo courtesy of Unsplash

Your kitchen is one of the most important rooms in your home to properly stage. It's often the space that buyers want to see first when they come inside. Think about how much time each person spends in their kitchen between preparing meals and hosting guests and you'll understand why buyers care so much about it.

When staging your home, your kitchen should appear as though the buyer could instantly come inside and begin preparing a meal. Cleanliness and sanitation are paramount. You can make your kitchen appear even more functional by setting the kitchen table or island with plates, glasses, and silverware. Don't leave anything out on the countertops except for maybe a potted plant or a bowl of fresh fruit. This will give the room a clean and natural feel.
Work With a Professional Real Estate Agent
Leslie-Ann Yokouchi
and her team have a strong awareness of what buyers are hoping to find when shopping for Maui homes for sale. She uses this understanding to help prepare each seller she works with to ensure success. If you're ready to buy or sell your home, reach out to The Yokouchi Team.
*Header photo courtesy of Pexels